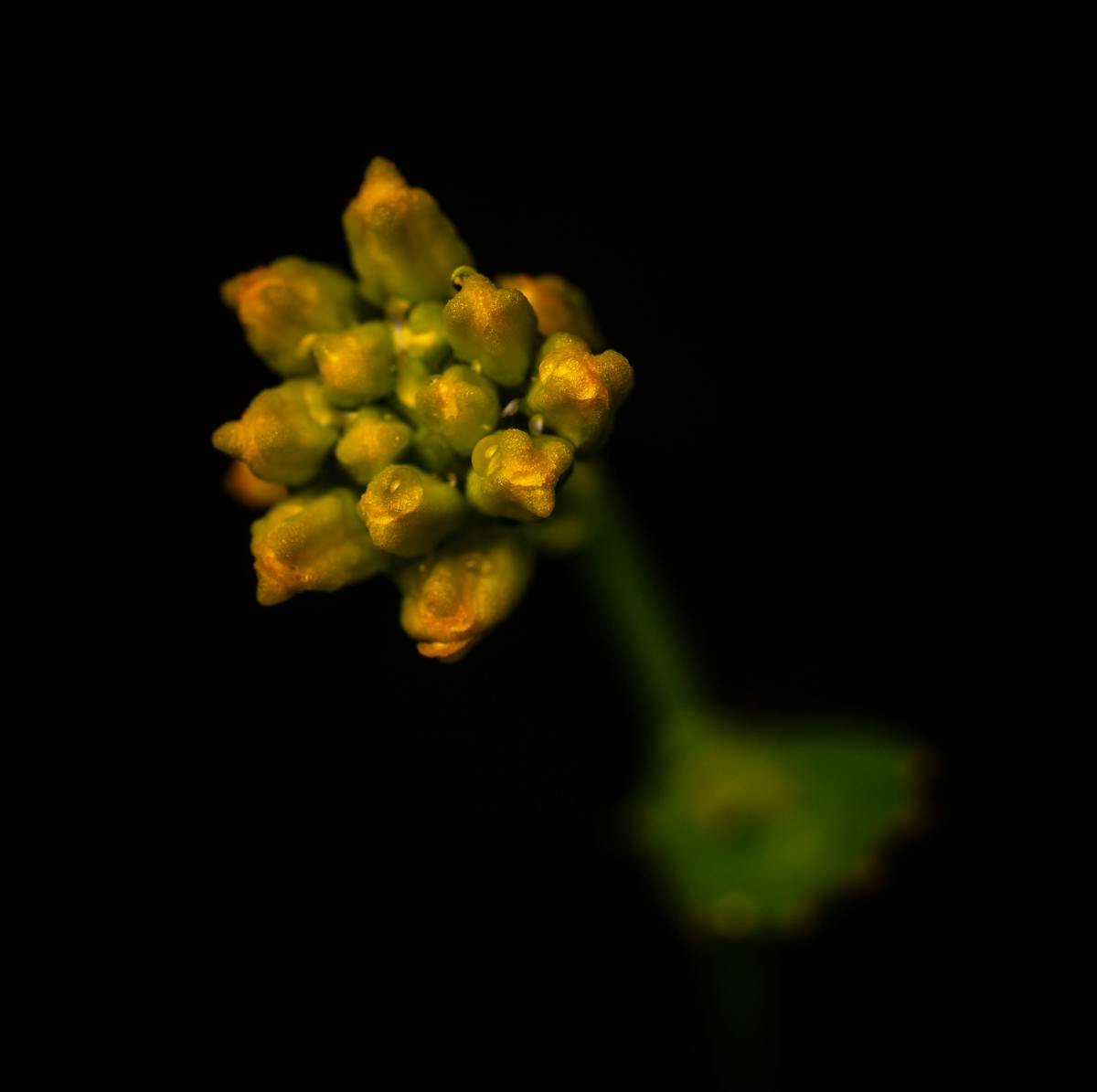 Luminar vs Affinity: Which photo editor reigns supreme? This is the big question that every professional photographer and anyone who loves to collect memories with their camera will be asking in the 2023 face of the photo editing market. With updated January 6, 2023 features, Skylum Luminar 4 and Affinity Photo are two of the most popular Lightroom alternatives on the market today. They both offer affordable image editors that allow you to avoid subscription fees while still providing powerful features regular updates great for any level of photo editor.
In this comprehensive review, we'll be comparing Affinity Photo and Skylum Luminar 4, giving you a general overview of what each image editor has to offer. We'll dive into their features and functionality, user interface, performance speed, and compatibility with different file formats. Whether you're looking to edit your family photos or create stunning visuals for your business needs, we've got you covered! So let's take a closer look at these two photo editors and see which one comes out on top.
Comparing Affinity Photo and Luminar: A General Overview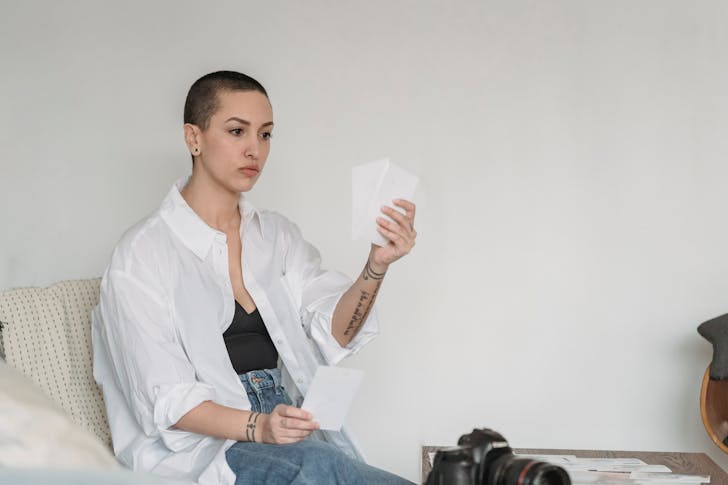 Affinity Photo and Luminar offer different features that cater to photographers working on various projects. Both software programs offer raw support, but Luminar 4 has a unique AI feature that sets it apart. While the price interestingly varies between the two, Affinity photo is still an excellent option for those who want a more affordable alternative without compromising quality when editing their raw files. Ultimately, choosing between the two depends on your specific needs as a photographer.
Luminar vs Affinity Photo: The Amazing Verdict You Need!
When we compare Luminar Neo and Affinity Photo, we see that both are powerful photo editing programs. However, photographers who want to focus on creatively editing photos will love Luminar Neo. It's immediately accessible to any photographer, even a beginning photographer, allowing them to quickly achieve results without the steep learning curve of other programs like Adobe.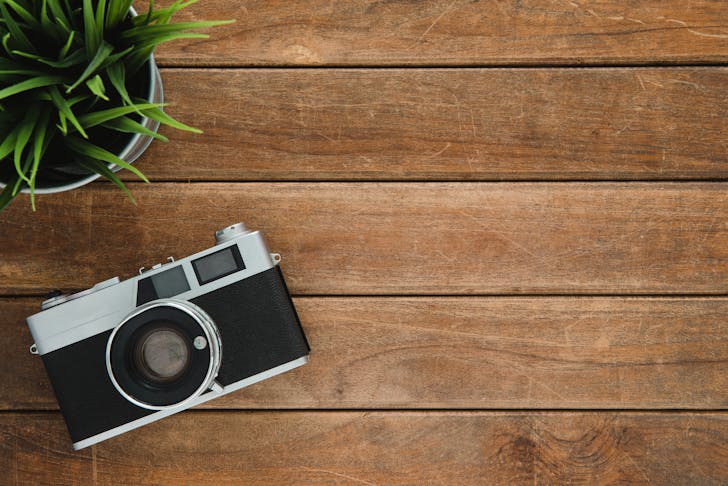 On the other hand, Affinity Photo edits photos and is also great for graphic design, HDR merging, panorama stitching, and focus stacking. It's a powerful program that can handle almost any photo post-processing task you throw at it. So if you're looking to merge images or add text to your photos along with editing them, then Affinity Photo might be the better fit for you.
In conclusion, whether you choose Luminar Neo or Affinity Photo ultimately depends on your needs as a photographer or designer. Both are fantastic tools that can help take your photo editing skills to the next level. As an Amazon Associate, we may earn referral links from qualifying purchases of product prices and availability information displayed on our website.
Streamlined Design: A Guide to User-Friendly Functionality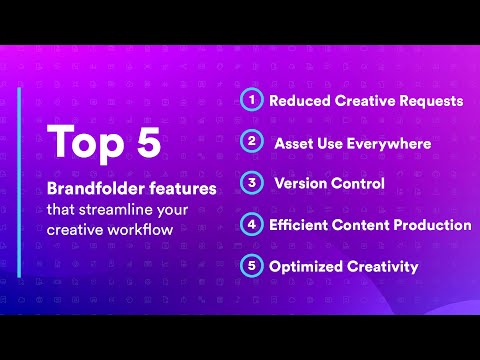 Streamlined design is crucial to creating user-friendly functionality in photo editing software. This is where Luminar and Affinity Photo differ. Luminar lets users easily access all of its tools with a simple click, while Affinity Photo requires a bit more digging around to find what you need. Ultimately, choosing between the two will depend on your personal preferences and workflow.
Affinity Photo vs Luminar: Which program is right for you?
Affinity Photo and Luminar 4 are both powerful photo editing software programs. Before deciding which one to use, it's important to determine what's important for your specific needs. If you're looking for quick, easy fixes, presets, and image organization, Luminar 4 is the way to go. It has custom presets that can be applied to multiple images at once, making it a big time-saver.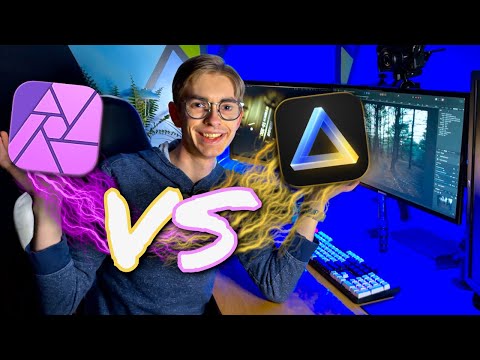 For those who want a beginner-friendly program with detailed edits and retouching capabilities, Affinity Photo is the better choice. Its unique creative images options like liquefy, painting, and drawing tools make it stand out from other photo editors in the market. It's also great for text and landscape photographers as well as macro photographers with its focus stacking features.
At the end of the day, there isn't an outright winner between Affinity Photo vs Luminar 4. We've made your decision easier by offering a 90-day free trial for both programs without needing a credit card - so you can try them out risk-free. After using them for two full months, you'll have a better idea of which one suits your style of photography best. Plus, we have special offers and fun photographic challenges available for those who want to take their editing skills to new heights!
What is Affinity Photo?
Affinity Photo is a powerful image editor that joins the Serif family along with Affinity Designer and Affinity Publisher. It offers an extensive range of image editing tools that allow users to create graphic designs, edit photos, and enhance images. In this separate review of Luminar vs Affinity, we will focus on Affinity Photo's capabilities as an image editing software.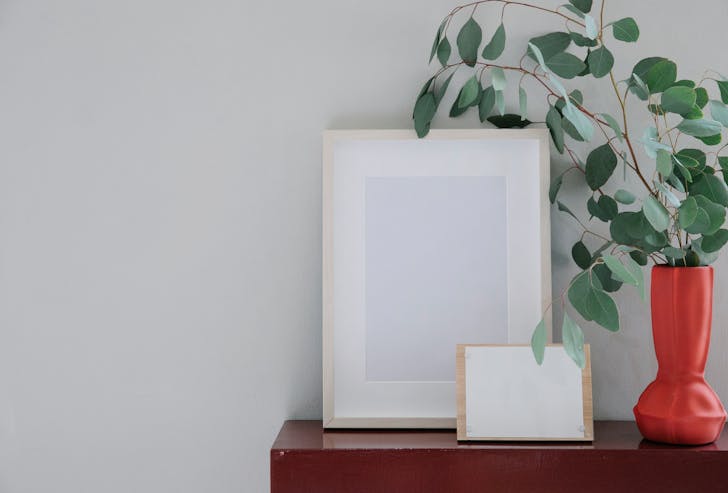 Photoshop Affinity is one of the most precise professional creative software available in the market. Its user-friendly interface makes it easy for beginners to use while also providing advanced features for professionals. With its fastest smoothest performance, it runs smoothly on both macOS and Windows operating systems. Whether you're looking to retouch your photos or design logos for your business, Affinity Photo provides all the necessary tools to get the job done right.
Discover Luminar Neo and How it Compares to Affinity
As the newest image editor in the market, Luminar Neo from Ukrainian-based company Skylum joins its older Luminar AI program as a flagship offering. The company prioritizes intuitive user interfaces and AI tools (artificial intelligence tools) to enhance images. In a head-to-head comparison with Affinity Photo, let's take a closer look at how Luminar Neo editing software performs.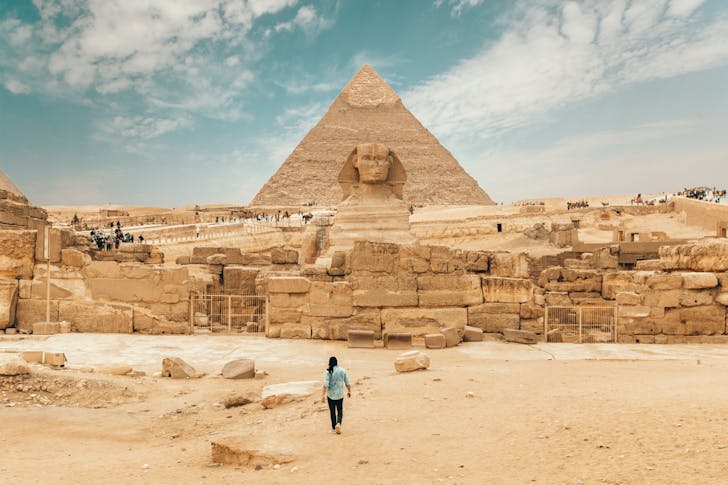 One of the most prominent features of Luminar Neo is its powerful AI tools. Users can replace skies, add sun rays, and even use portrait AI to help edit portraits by softening skin and facial features. Additionally, the liquify tool can automatically remove power lines and dust spots. These newest AI tools make Luminar Neo stand out among other image editors.
Luminar Neo is a standalone program that can replace Adobe Photoshop for many photo editing tasks. While Affinity Photo has similar capabilities, Luminar Neo's focus on AI enhancements gives it an edge in certain areas. If you're looking for an innovative image editor with powerful AI tools, Luminar Neo is worth checking out in a separate article about luminar vs affinity.
Photo Editing Comparison of Luminar vs. Affinity Photo
Luminar and Affinity Photo are two powerful image editors that offer an array of editing tools for photographers, designers, and artists. Both programs work seamlessly on PC operating systems and the mobile app. They also offer raw file editing and support popular image formats such as JPEG, PNG, TIFF, and PSD.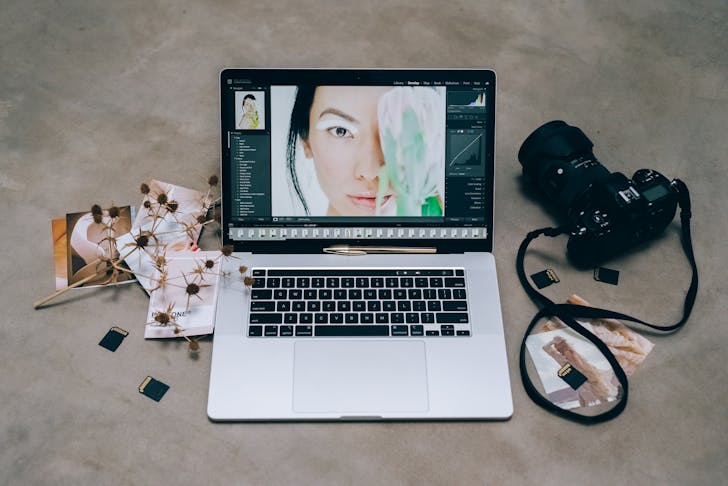 One of the features that make these programs work non-destructively is their history menu. With Luminar, users can access up to 10 past edits while Affinity Photo offers unlimited undo/redo options. However, what makes each image editor unique lies in its editing capabilities. Luminar boasts a sleek user interface with AI-powered filters while Affinity Photo has a robust toolset for advanced photo retouching. Let's explore more about these two image editors in our next paragraph.
1. Importing & Exporting Photos
When it comes to importing and exporting photos, Luminar Neo and Affinity Photo are both powerful tools. With Affinity Photo, you can import files from any folder on your computer or external drive, and even batch process multiple images at once. Meanwhile, Luminar Neo simply requires you to point it towards your image folder and start editing - super simple!
As for export options, both programs offer a variety of choices including popular sites like Facebook and Flickr. However, compared to Affinity Photo's bare-bones approach, the export options in Luminar Neo are more user-friendly and intuitive. Whether you're a professional photographer or just starting out, these photo editing programs have something for everyone!
2. Cataloging & Metadata
When it comes to digital asset management tools, cataloging and metadata are essential. Affinity Photo and Luminar Neo both offer features that rival Photoshop's cataloging system, Lightroom. Luminar Neo is the successor to Luminar 4, and Skylum releases updates frequently, so let's hope they continue improving its rating options and viewing metadata.
In Affinity Photo, you can access metadata easily and even add IPTC data to your images. Additionally, the handy focus menu allows you to see hyperfocal distance and focus point information. But keep in mind that if you change metadata in Affinity Photo, there's no step backward option like there is in Luminar Neo. Another benefit of using Luminar Neo is that it recognizes location information collected by your camera automatically.
3. The Basic Editing Tools
When comparing Luminar Neo and Affinity Photo, it's essential to understand their basic editing tools. Both programs provide users with common photo adjustment tools like brightness, contrast, saturation, and white balance. However, unlike Photoshop, Affinity Photo creates adjustment layers that allow users to edit non-destructively. The process works differently in Luminar Neo.
Another difference is the user interface. Luminar Neo has an easy-to-use interface that organizes tools differently than Affinity Photo. Additionally, Luminar Neo overflows with presets overlays and LUTs for one-click post-processing solutions that can save time for beginners or those who want a quick fix. On the other hand, Affinity Photo offers more advanced editing options like the ability to use Adobe Camera Raw filters directly within the program and a layers panel that is more similar to Photoshop's. Overall both programs offer essential basic photo adjustments with unique features that cater to different types of users' preferences and skill levels.
Frequently Asked Questions
Is Luminar 4 worth it?
Yes, Luminar 4 is worth it for photographers who want powerful editing tools and AI technology to enhance their images. With its intuitive interface and advanced features, including sky replacement and portrait retouching, Luminar 4 can help take your photography to the next level.
Is Affinity Photo good for photo editing?
Yes, Affinity Photo is a highly rated photo editing software with advanced features and tools for professional-level editing. It offers non-destructive editing, RAW processing, and support for various file formats.
What is Luminar and how does it work?
Luminar is a photo editing software that uses artificial intelligence to enhance and transform images. It works by analyzing the image and applying complex algorithms to make color, contrast, and other adjustments for a professional finish.
What is AI in Luminar neo?
AI in Luminar neo stands for artificial intelligence, which is a technology that allows the software to analyze and interpret images in a more human-like way. This enables Luminar neo to automatically enhance photos with greater accuracy and efficiency.
What is the difference between Affinity Photo and Luminar 4?
Affinity Photo is a professional-level photo editing software with advanced tools and features, while Luminar 4 focuses on AI-powered filters and presets for easy editing. Both are great options depending on your specific needs and skill level.