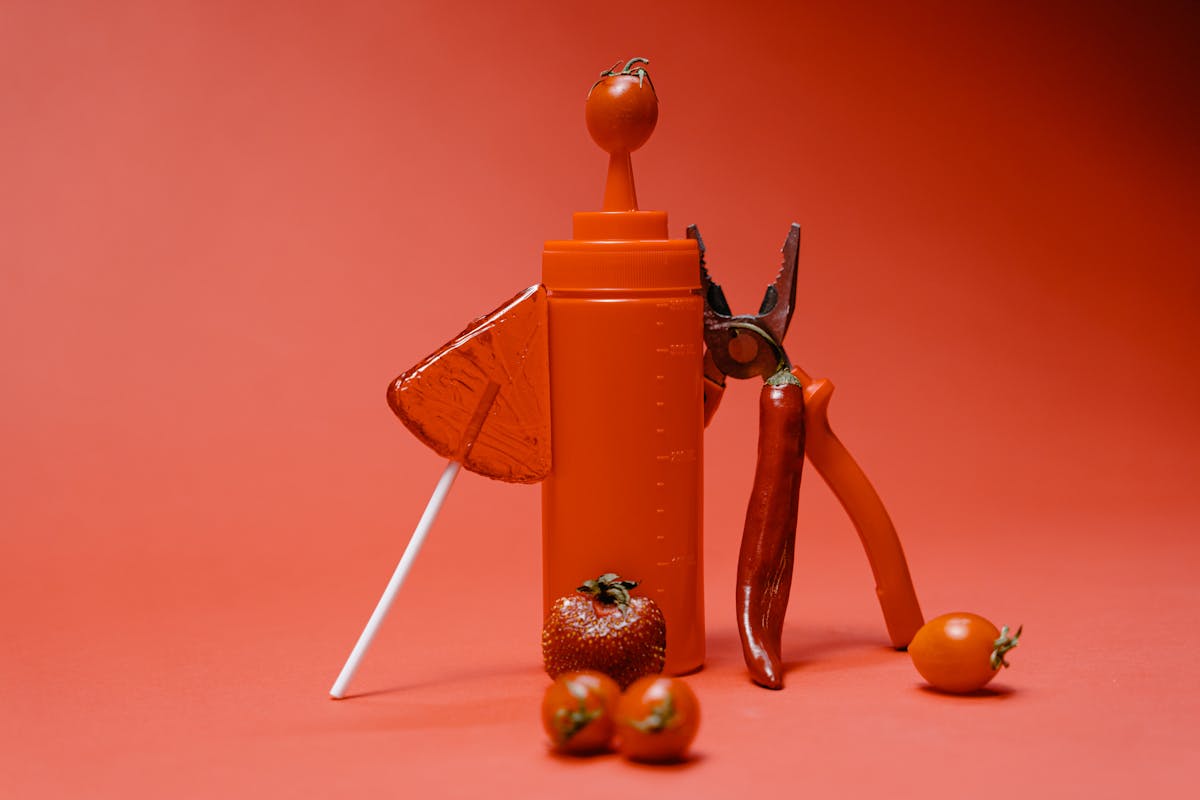 If you're a '90s kid, then you probably remember the iconic high school rom-com "10 Things I Hate About You." The movie introduced us to a cast of talented actors whose performances left us laughing, crying, and swooning. But where are they now? In this article, we'll take a closer look at what the cast has been up to since their days at Padua High.
"10 Things I Hate About You" hit theaters in 1999 and quickly became a cult classic. The film starred Julia Stiles as the sharp-tongued Kat Stratford and Heath Ledger as the heartthrob bad boy Patrick Verona. Supporting roles were played by popular actors like Joseph Gordon-Levitt and Gabrielle Union. Their performances helped make this movie one of the most beloved teen comedies of all time.
Now, over two decades later, we can't help but wonder where our favorite characters have ended up. Have they continued their acting careers? Have they moved on to other passions? Let's dive into the lives of the "10 Things I Hate About You" cast and find out what they've been up to since their time in Padua High.
Kyle Cease as Bogey Lowenstein
Kyle Cease is a former comedian turned motivational speaker who starred as Bogey Lowenstein in the 90s classic movie "10 Things I Hate About You." In the film, Kyle played the sweater vest-wearing head of the "Future MBAs Club" who throws a brie-fueled get-together turns into an unintentional rager prefaced by his lofty goals of achieving a successful career and chasing money.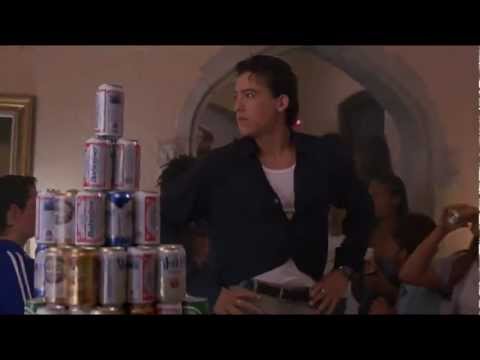 Despite his brief stint in Hollywood, Kyle's real-life success has been far-reaching. He's now a New York Times best-selling author and renowned motivational speaker, helping audiences worldwide discover their true potential and live fulfilling lives. With his unique blend of humor and profound insights, Kyle continues to inspire others to find their passion and create lives that they love.
Larry Miller as Walter Stratford
Larry Miller, a well-established comedy actor, played the hilariously over-protective teen pregnancy-fearing father, Mr. Stratford, in the classic 90s film "10 Things I Hate About You". His performance was nothing short of outstanding and it catapulted him to new heights in Hollywood.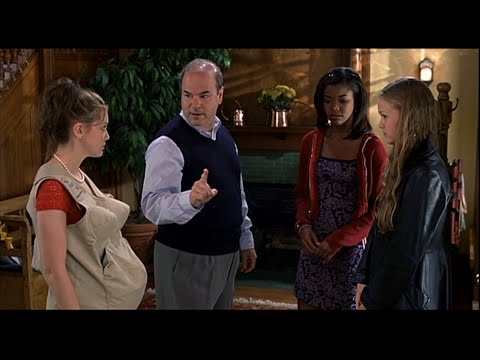 Since then, Miller has gone on to have numerous subsequent film and TV appearances, including a role in "The Princess Diaries" where he reprised his role as Mr. Stratford. He also played Principal Perkales in the short-lived TV reboot of "10 Things I Hate About You" and had a recurring role in the miniseries "High School Cupid".
Miller's talents extend beyond acting as he is also a producer. He worked alongside Eileen Conn on the film "Walk Hard: The Dewey Cox Story" and produced his own one-man show "Larry Miller: Cocktails with Larry". His versatility as an actor and producer make him a force to be reckoned with in Hollywood and his portrayal of Mr. Stratford will always remain a fan favorite.
Susan May Pratt Shines as the Captivating Mandella
Susan May Pratt is a talented actress who made her name in teen movies drive. With her captivating performance, she has won over the hearts of many viewers. She first appeared on the big screen in the crazy 1999 film "10 Things I Hate About You". However, her breakout role was in "Center Stage" in 2000, where she played a ballet dancer struggling to make it to the top.
Pratt's talent was not limited to just movies; she also shone on the small screen. She starred in various TV shows throughout the 2000s including Masters of Horror and The Following. Recently, she starred alongside her actor husband Kenneth Mitchell in an episode of Star Trek: Discovery. Susan May Pratt is a true gem of Hollywood and continues to captivate audiences with her stunning performances.
Joseph Gordon-Levitt as Cameron James
When we think of Joseph Gordon-Levitt, the first movie that comes to mind is "10 Things I Hate About You". In this classic teen rom-com, Gordon-Levitt played the lovable and lovesick Cameron James. He did a fantastic job of portraying the shy and awkward character who was determined to woo Bianca, the girl of his dreams.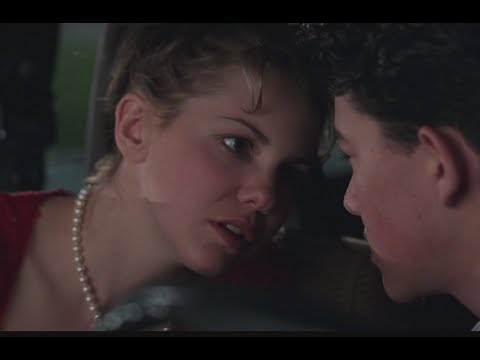 Gordon-Levitt's performance in "10 Things I Hate About You" was just one of many great film appearances he has made over the years. From his breakout role in "3rd Rock from the Sun" to his turn as Arthur in "Inception", he has shown time and again that he is a versatile actor capable of playing a wide range of characters.
In addition to his impressive acting career, Gordon-Levitt has also dabbled in directing. He made his directorial debut with "Don Jon" in 2013, which starred himself and Scarlett Johansson. He also appeared in several other notable movies like "500 Days of Summer", "The Dark Knight Rises", and "Chicago 7". And although he's married now to girlfriend Tasha McCauley, fans will always remember him best for his portrayal of Cameron James - the boy who just wanted to learn French and win over Bianca.
Heath Ledger as Patrick Verona
Heath Ledger's portrayal of Patrick Verona in the 1999 romantic comedy "10 Things I Hate About You" is one of his most memorable performances. As a seemingly rough-around-the-edges Patrick, he manages to capture the audience's attention with his mysterious charming demeanor and swoon-worthy scenes on and off the soccer field. Despite being a supporting actor in the film, Ledger's performance helped elevate the movie to cult status.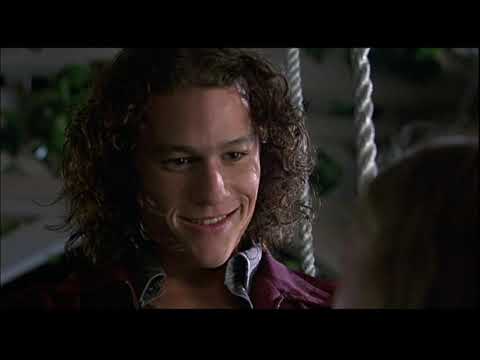 After "10 Things I Hate About You," Heath Ledger went on to receive major critical acclaim for his roles in Brokeback Mountain (2005) and as the villainous Joker in The Dark Knight (2008). Tragically, Ledger died from an accidental overdose before he could see his posthumously awarded Oscar nomination for Best Supporting Actor for The Dark Knight. He left behind a daughter, Matilda, with actress Michelle Williams.
While Heath Ledger may have had bigger roles in more high-profile movies after "10 Things I Hate About You," it is undeniable that his performance as Patrick Verona holds a special place in many fans' hearts. His contribution to the movie helped make it a classic that is still beloved by audiences today.
Discover Daryl Mitchell's Riveting Performance as Mr. Morgan
Daryl Mitchell is an actor who has been making waves in the entertainment industry for quite some time. He is notably known for his role as Leo Michaels on the hit TV series, "Ed". However, in a recent film titled "Motorcycle Crash", Mitchell showcases his incredible range as an actor by playing the role of Mr. Morgan.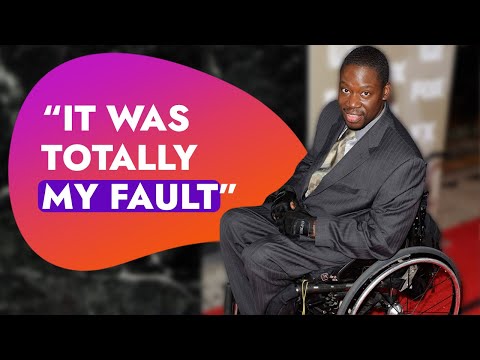 Mitchell's performance in "Motorcycle Crash" is nothing short of riveting. From start to finish, he captures the essence of his character with such depth and authenticity that it leaves viewers completely immersed in the story. His portrayal of Mr. Morgan is raw and emotional, and it's impossible not to feel every moment along with him.
Despite facing significant challenges after a real-life motorcycle crash left him paralyzed from the waist down, Daryl Mitchell continued acting and making guest appearances in various TV shows and movies over the years. Now, with this latest feature film under his belt, there's no doubt that he has solidified himself as a force to be reckoned with in Hollywood. So if you haven't seen "Motorcycle Crash" yet, do yourself a favor and click accept on that rental or streaming service because you're in for a treat!
Camera deals, prizes and latest news
Camera enthusiasts, rejoice! This post will cover the latest camera deals, prizes and news that you don't want to miss. Whether you're a professional photographer or just starting out in the world of photography, there's something here for everyone.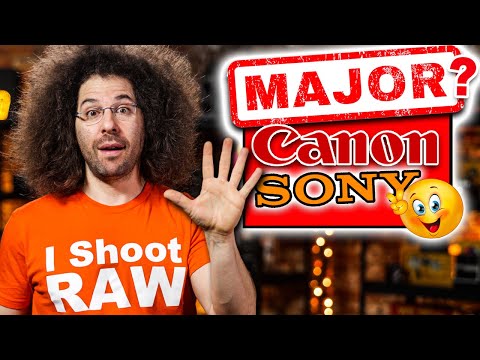 First up, let's talk about camera deals. If you're looking to upgrade your gear without breaking the bank, keep an eye out for discounts on popular models like Fujifilm cameras. Be sure to read reviews and product advice before making a purchase to ensure you get the best value for your money. And if you're feeling lucky, try entering some photography competitions where you could win big prizes!
In other news, security is becoming harder and harder to maintain in our digital age. But luckily there are soft solutions available like the Alfred Camera app that can help keep an eye on things when you're not around. On a more serious note, senators are demanding investigations into pressure piles used in construction projects due to concerns about their impact on nearby buildings. And finally, 4 disruptive new cameras have been introduced into the market recently including fast full-frame models that promise incredible image quality. Stay tuned for more unmissable photography news!
We didn't hate 10 Things I Hate About You when it hit theaters in 1999 — not even a little bit, not even at all — and we love it even more now. Inspired by Shakespeare's The Taming of the Shrew, the iconic rom-com was briefly adapted into a TV show in 2009. See what the cast has been up to since
When 10 Things I Hate About You first hit theaters in 1999, it quickly became a beloved rom-com classic. Based on Shakespeare's The Taming of the Shrew, the film featured a star-studded cast including Heath Ledger, Julia Stiles, and Joseph Gordon-Levitt. From witty banter to emotional moments, the movie had it all. And even after over two decades since its release, it remains just as iconic.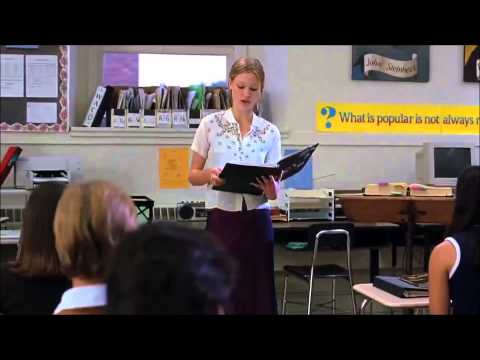 In 2009, the movie was briefly adapted into a TV show with a new cast. However, despite efforts to capture the same magic as the original, the series only lasted one season. Nevertheless, fans of the movie continue to rewatch and quote their favorite scenes to this day. It's clear that 10 Things I Hate About You has left a lasting impact on pop culture.
So what have the cast members been up to since? Sadly, Heath Ledger passed away in 2008 at just 28 years old. But his co-stars have continued to thrive in their careers. Julia Stiles has appeared in various films and TV shows including Dexter and Hustlers. Joseph Gordon-Levitt has also remained active in Hollywood with roles in Inception and 500 Days of Summer. And who could forget about Gabrielle Union's breakout role as Chastity? She's gone on to star in countless movies and TV shows herself.
Frequently Asked Questions
Who played Kat Stratford in 10 Things I Hate About You?
Julia Stiles played the character of Kat Stratford in the 1999 teen romantic comedy film "10 Things I Hate About You."
What can you do with a drone?
Drones can be used for aerial photography and videography, surveying land and crops, inspecting infrastructure such as bridges and power lines, delivering packages, search and rescue missions, and even racing.
How do I set up the camera on my Drone?
To set up the camera on your drone, first attach it securely and ensure it is level. Then, connect the camera to your controller or mobile device and adjust the settings as desired before taking off.
Can a drone Follow You?
Yes, drones can follow you using GPS technology and object detection sensors. However, regulations and restrictions vary by country and it is important to ensure that the drone is being used legally and ethically.
Can you use a drone in a National Park?
Flying a drone in a National Park is allowed in some areas with prior permission, but it is generally prohibited due to safety concerns and potential disturbance of wildlife. It is important to check the park's regulations before flying a drone.