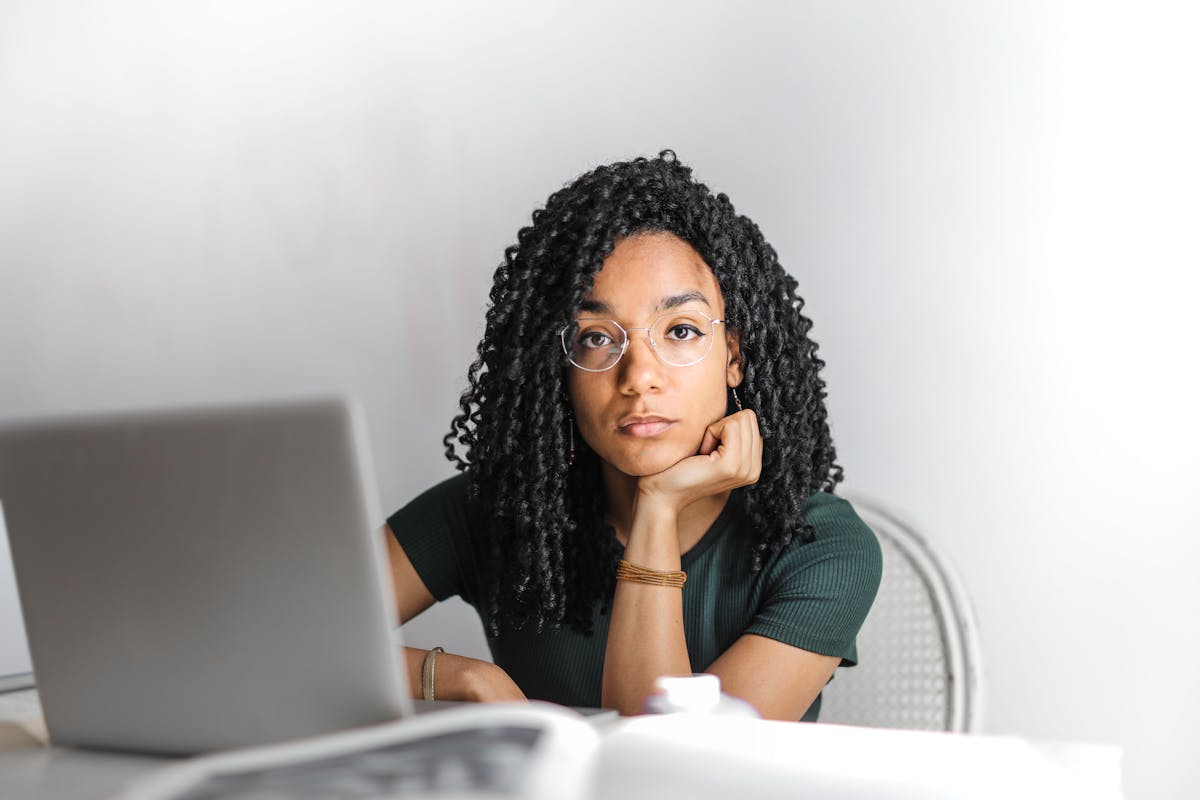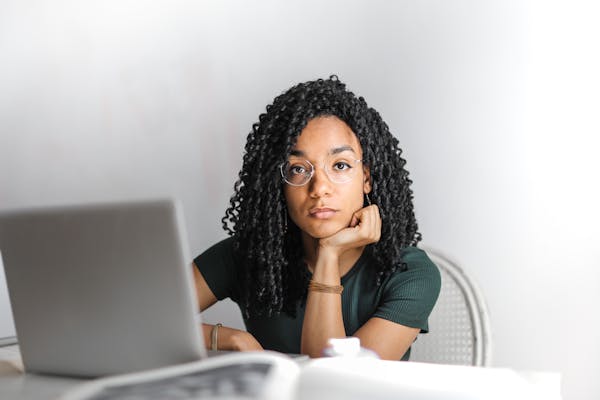 Understanding post processing is a crucial step towards becoming a successful photographer. It involves editing your photos using various techniques to bring out the full potential of your images. One of the most popular tools used by pro photographers is Lightroom, which allows you to make detailed adjustments to your photos and achieve a high standard of quality.
Mark Condon's popular book, "Understanding Post Processing," delves into the world of Lightroom photo editing and offers valuable insights on how to use this powerful tool effectively. In addition, there are many online resources available such as Lightroom tutorials and free presets that can help you take your lightroom editing skills up a notch.
If you're new to Lightroom or just getting started with post-processing, it can be overwhelming at first. But with a fair bit of practice and some guidance from experts like Mark Condon, you'll soon discover how easy it is to unlock the full potential of your photos. So if you're ready to take your photography skills a bit deeper and explore what Lightroom has to offer, read on for some helpful tips on how to make the most out of this amazing tool.
Unlocking the Full Potential of Lightroom Made Easy
For many self-taught photographers, learning how to use Lightroom can be a daunting task. Many have learnt Lightroom through trial and error or by watching Lightroom tutorials online. While these methods can be helpful, they often leave you with a nagging feeling that there's more to learn.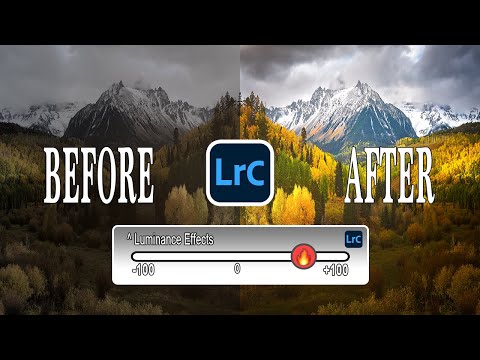 To truly unlock the full potential of Lightroom editing, it's important to take a deeper examination into post processing. Reviewing understanding post-processing and taking advantage of free material such as Lightroom video tutorials will help you understand the fundamentals of editing in Lightroom.
By understanding post-processing, you'll be able to make more informed decisions when it comes to lightroom editing. You'll know which tools and functions to use for specific situations and how to manipulate them effectively. With this knowledge, you'll be able to take your photos from good to great and create stunning images that truly stand out.
What is Lightroom preset and how to use it?
Lightroom presets are sets of editing settings that you've preset for editing your photos in Adobe Lightroom. A preset is like a recipe that you can save and reuse on other photos, or even sell online. You can buy, create, or download presets created by others, such as wedding presets, portrait presets, food presets, sepia chic, sepia chic 2, basic bam, basic bam 2, modern aged, and more. Each preset has its unique style that matches a specific photography style.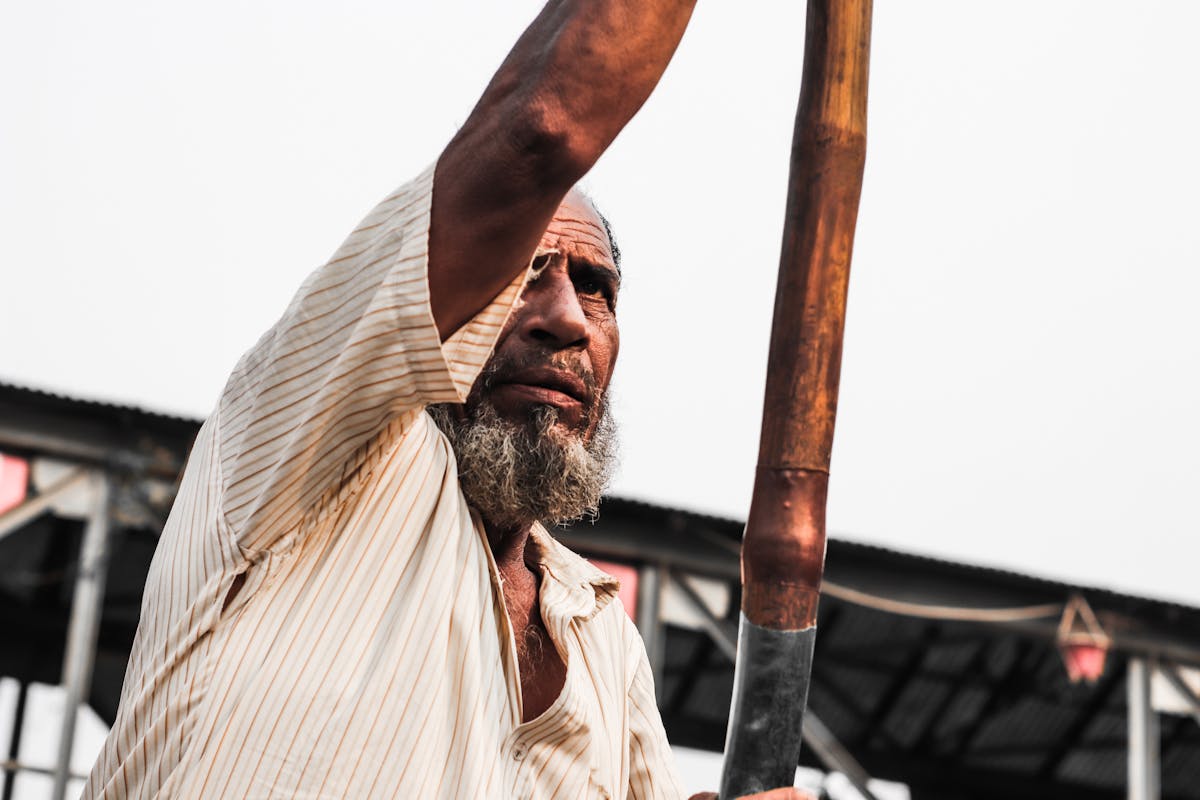 To use a Lightroom preset in the Develop module, click the left corner of the import presets options in the Presets Panel. Then click import and choose whichever photo you want to edit with your downloaded or saved presets. Once you've downloaded them, you'll see them in the User Presets category in the Presets Panel. If you're satisfied with your edits using a particular preset on one photo and want to apply those same settings to other photos as well; go back to the Presets Panel click Create under the Saved Presets section and name your new user preset category.
In the Develop module of Lightroom software; you'll find all your imported/created user preset category listed under Preset column pick any from it which suits your photo's aesthetic style best but don't click on it yet. When applying a Lightroom preset to any photo; always remember that Lightroom saves each step of an edit separately; hence applying a large number of different presets at once may not produce desired results but ruin your image instead!
Optimize Your Workflow with Lightroom Keyboard Shortcuts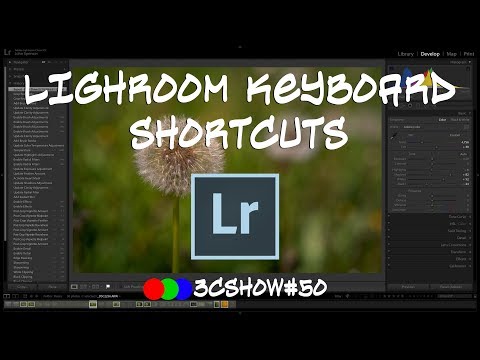 Optimizing your workflow with Lightroom keyboard shortcuts is a game-changer for any photographer. With just a few keystrokes, you can make edits, apply presets, and navigate through menus in seconds rather than minutes. Whether you're a beginner or an advanced user, mastering keyboard shortcuts will save you time and increase your productivity in Lightroom. So start memorizing those keys!
Discover How to Master Post Processing: Insights and Tips
Understanding post processing in photography is essential to taking your images to the next level. With Adobe Lightroom 6 and Lightroom CC, you have access to powerful tools that can enhance your photographs in ways you may not have thought possible. Luckily, there are plenty of resources available to help you master this software.
Mitchell Kanashkevich is a photographer who has been teaching Lightroom workshops for years. He has recorded over 10 Lightroom video tutorials that cover all aspects of post processing, from basic adjustments to advanced techniques. These tutorials are still relevant today and provide invaluable insights into how to use Lightroom effectively.
In addition to Mitchell's tutorials, there are many free Lightroom presets available online that can help speed up your workflow and give your images a unique look. While Mitchell charges hundreds of dollars for his workshops, these presets are a great way to experiment with different styles without spending any money. By understanding post processing and learning the ins and outs of Lightroom, you can take your photography skills to the next level.
1. The Lightroom Tutorials
Are you looking to use Lightroom to its fullest potential? Look no further than the video tutorials offered by world-class travel photographer, Mitchell Kanashkevich. With 10 high definition screencasts, Mitchell talking you through the image creation process from raw unedited image to finished photo.
These unique lessons cover a range of areas including using the temperature slider to correct skin tones, creating portrait pop and intensifying facial features, as well as darkening elements in darker areas and higher contrast situations. With one tutorial featuring a sheep herder in bright sky and another showcasing how to salvage an overcast day with a flat image and dull colors, these tutorials are visually engaging and offer advanced expansion of tonal range while preserving detail even in high contrast scenarios. Don't miss out on the 12 Lightroom tutorials lasting 10-15 minutes each that cover all areas of image editing!
2. The Lightroom Editing Experience
The Lightroom Editing Experience can be a bit overwhelming for beginners, but with the right Lightroom tips and tutorials, you'll soon be an advanced Lightroom user. If you're new to Lightroom 1, one thing to understand is that it isn't a photo editor in the traditional sense. Instead, it's a post-processing tool designed to help photographers enhance their images.
One of the good things about Lightroom is that it allows you to apply edits to multiple photos at once using Lightroom presets. However, for maximum impact, it's best to edit each photo individually and take advantage of features sets like the radial filter and colour temperature adjustments. Understanding post-processing and how to work with RAW files really takes your editing process to another level. As a wedding photographer or travel photographer who edits photos regularly, in my opinion, completely justifies spending time writing plenty of Lightroom tutorials.
3. The Included RAW files
If you're looking to improve your post processing skills using Lightroom, the "10 in-depth Lightroom tutorials understanding post processing" article is a good place to start. One of the best features of this tutorial package is the 10 included raw files that you can use to follow along with Mitchell Edits. These raw files are like half-finished photos that you get to complete digitally using Lightroom editing techniques.
Mitchell chose these 10 raw files for 2 reasons. First, they help illustrate the principles of understanding post processing in a clear and concise way. Second, they come from top pro photographers and serve as great examples of what a good photo should look like before and after post processing. I'm glad Mitchell included these raw files because they give us a good time practicing our skills without having to go out and shoot new photos ourselves or buy paid add-ons at reduced prices.
On the understanding post-processing sales page, there's even a sample video showing how one top travel photographer takes an original photo of a kerosene lamp and turns it into a digitally enhanced version that looks like something Benjamin Franklin famously could have taken himself. Don't forget to teach yourself by practicing with those free Lightroom tutorials, so one day you'll be able to create stunning images just like the pros!
Which is better: photoshop or lightroom?
When it comes to photo editing tools, Adobe offers two popular options: Photoshop Lightroom and Adobe Lightroom. While both programs have their own strengths, the simpler interface of Adobe Lightroom makes it the wiser choice for organizing photos and making quick edits. With its huge amount of photo management options, creating presets, and basic photo editing tools like exposure, contrast, clarity, saturation and warmth adjustments, you can perfect your images inch by inch detail.
Adobe Lightroom is a non-destructive editor that allows you to edit raw images uploaded directly from your camera. This means that while you're making changes to your image individually, the original file remains untouched. For diverse types of edits on dynamic photos or feature-boosting plugins, Adobe Photoshop offers more complex editing options for in-depth work. However, if you're just starting out with photo editing or need to organize your photos efficiently, choosing Lightroom would be a wise decision.
Overall, if you're looking for extreme editing shifts or complex photo editing work then Adobe Photoshop might be the software for you. But if you want a program that places emphasis on organizing photos and performing general edits easily then Adobe Lightroom is the way to go. Plus with an iPad version available for easy on-the-go editing and raw files compatibility within Lightroom itself – it's hard not to see why photographers are choosing Adobe Lightroom over its more complex counterpart.
What Does Adobe Lightroom Do?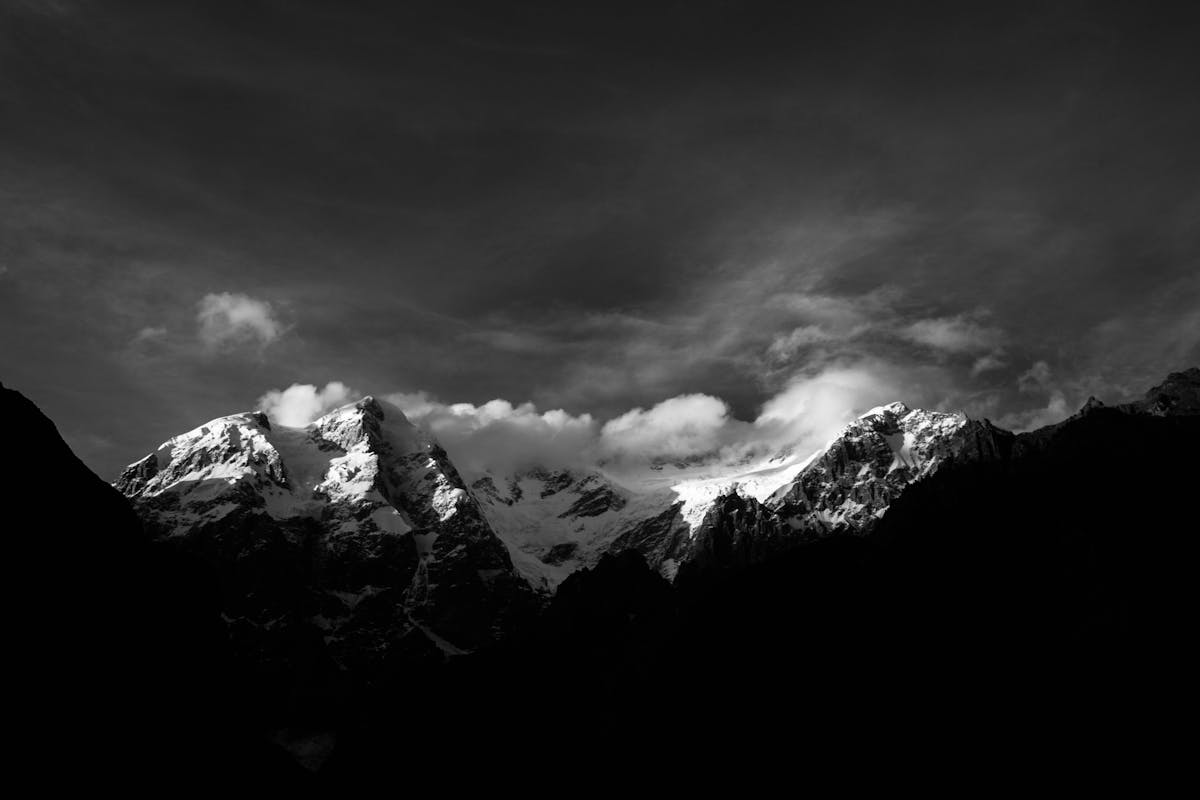 Adobe Lightroom is a photo editor that includes a wide range of tools to help photographers edit their photos. It has many of the features of Adobe Photoshop, but it's designed specifically for contemporary photographers who want to make quick and easy adjustments to their images without having to do extreme editing. With Adobe Lightroom, you can adjust the exposure, contrast, saturation, and other settings of your photos in just a few clicks. You can also crop and resize your images, apply filters and effects, and even create slideshows and web galleries. Whether you're an amateur or a professional photographer, Adobe Lightroom is an essential tool for anyone looking to enhance their photos quickly and easily.
Frequently Asked Questions
What is the best way to learn Lightroom or Photoshop?
The best way to learn Lightroom or Photoshop is by taking online courses or tutorials, practicing consistently, and experimenting with the software's features. It is also helpful to seek feedback from other photographers or artists to improve your skills.
What does Adobe Lightroom do?
Adobe Lightroom is a photo editing software that allows users to organize, edit and share their photos. It offers a wide range of editing tools and presets, making it easier for photographers to enhance their images.
How to enhance pictures using Lightroom?
To enhance pictures using Lightroom, simply import the photo and adjust the exposure, contrast, highlights, shadows, and white balance settings. You can also use various tools such as the brush tool or gradient filter for more targeted adjustments.
What is Adobe Lightroom and what is it used for?
Adobe Lightroom is a photo editing software used by photographers to organize and edit their photos. It offers powerful features such as color correction, cropping, and filters to enhance the quality of images.
How to set up preferences in Adobe Lightroom?
To set up preferences in Adobe Lightroom, simply click on 'Edit' at the top left corner of your screen and select 'Preferences'. From there, you can customize settings for file handling, interface, presets, and more.