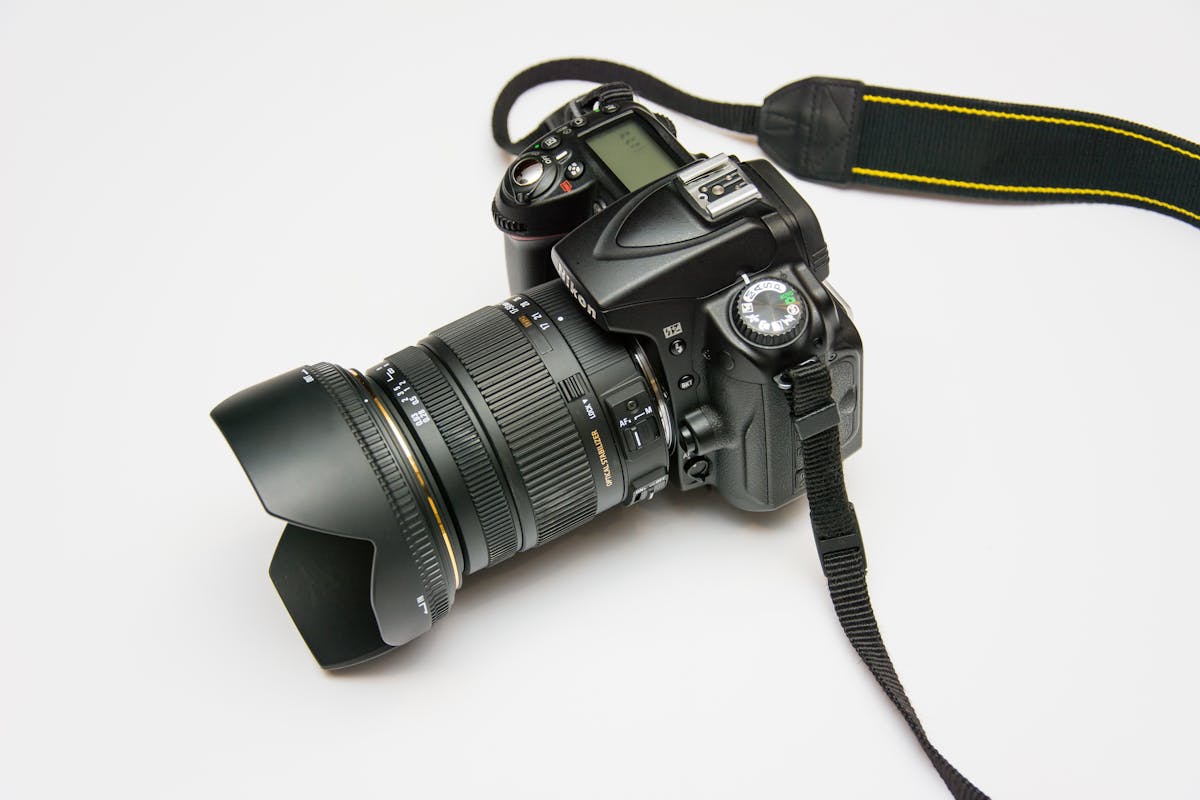 The Nikon Z9 Review is finally here, and it's causing quite the buzz among professional photographers and demanding enthusiasts alike. Long ago, professional flagship camera bodies were often low resolution machines or speed demons with less-than-stellar low light performance. Photographers who needed high resolution for assignments they'd typically have to purchase separate cameras, such as the Nikon D850 or D5. But now, the Nikon Z9 attempts to combine all of these features into one impressive mirrorless flagship camera.
Working professional photographers and demanding enthusiasts will find the Nikon Z9 camera to be a phenomenal addition to their gear lineup. With its bomb-proof camera body and high-speed incredible auto-focus wide dynamic range, this camera is designed to handle even the most challenging shooting scenarios. Whether you're a wedding portrait or event photographer, the Nikon Z9 boasts impressive capabilities that will help you capture stunning images in any situation.
One of the standout features of this new release from Nikon is its ability to shoot 8K video with ease. The high resolution is perfect for capturing every detail in stunning clarity while still maintaining exceptional low light performance. In this article, we'll take an in-depth look at the Nikon Z9 Mirrorless High Speed Camera and explore what makes it one of the top performers on the market today.
Discover the Phenomenal Capabilities of the Nikon Z9 Camera
The Nikon Z9 is a top-of-the-line camera that boasts impressive features. With a max resolution of 8256 x 5504 and an image ratio of WH 1:1, 3:2, 4:5, 16:9, this camera delivers stunning image quality. It has an effective pixel count of 46 megapixels, and its sensor photo detectors are at a whopping 52 megapixels. The sensor size of this full-frame camera is 35.9 x 23.9 mm, making it one of the best in its class.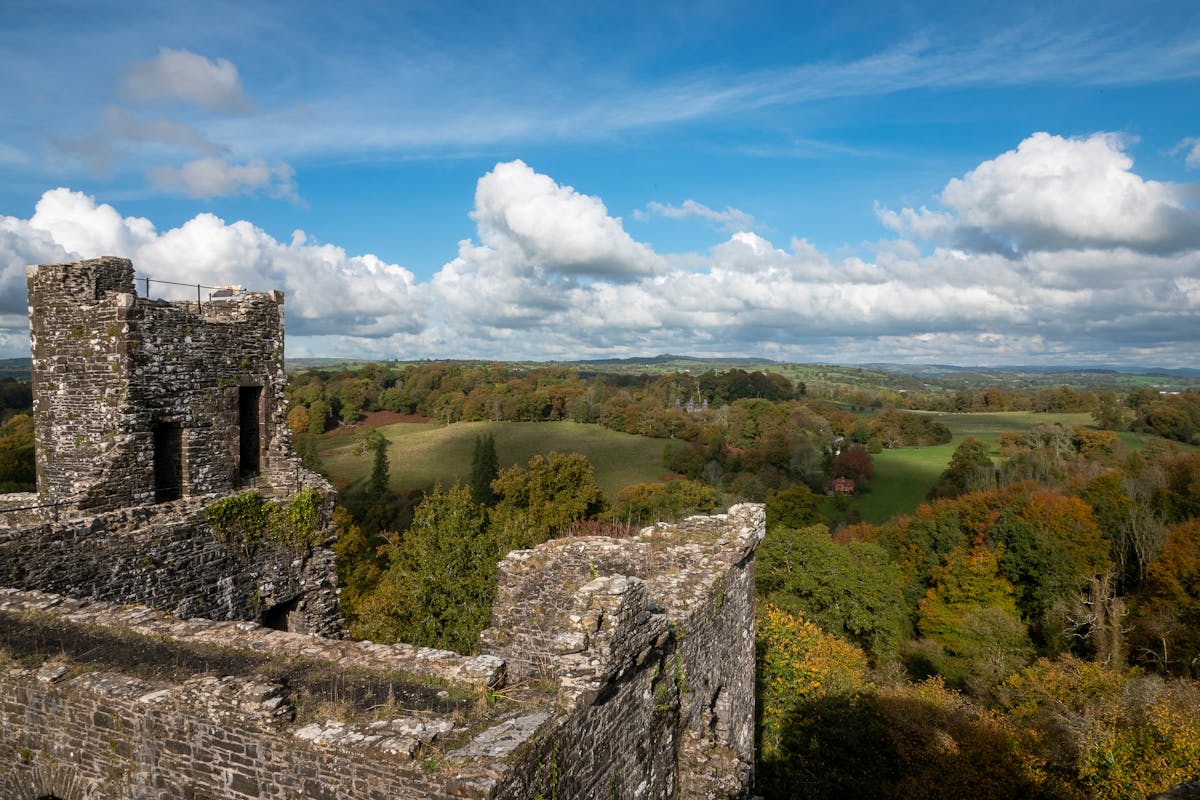 Apart from its stacked CMOS sensor type and boosted ISO minimum of 32 to maximum of102400, the Nikon Z9 also comes with nine white balance presets and custom white balance settings for more accurate color reproduction. It has six slots for storage and features image stabilization using sensor-shift technology with synchro VR on select lenses. The cipa image stabilization rating goes up to six stops.
This camera also has blazingly fast operations thanks to its electronic shutter speed that can go as high as 1/8000s shutter speed and frequency tuning technology for better photo flicker reduction. With accurate machine learning autofocus technology and a weather-sealed body that can withstand harsh environments, the Nikon Z9 is built to last. However, it's worth noting that this heavy-bodied camera may not be suitable for everyone, and menu configurations differ from previous models; still, its portrait impression balance feature and two-axis tilting screen make it a must-have for professionals looking for top-notch image quality with long battery life.
Goodbye, Mechanical Shutter: The End of an Era
The Nikon Z9 has bid adieu to the mechanical shutter, fully embracing a fully electronic shutter. At first, some were a bit skeptical about this change, wondering how it would perform with briskly moving subjects. However, fears quickly abated as the camera freezes motion and syncs fine with interruption-free capture experience. This shift is in line with recent models from other manufacturers such as Sony's A9 and A1.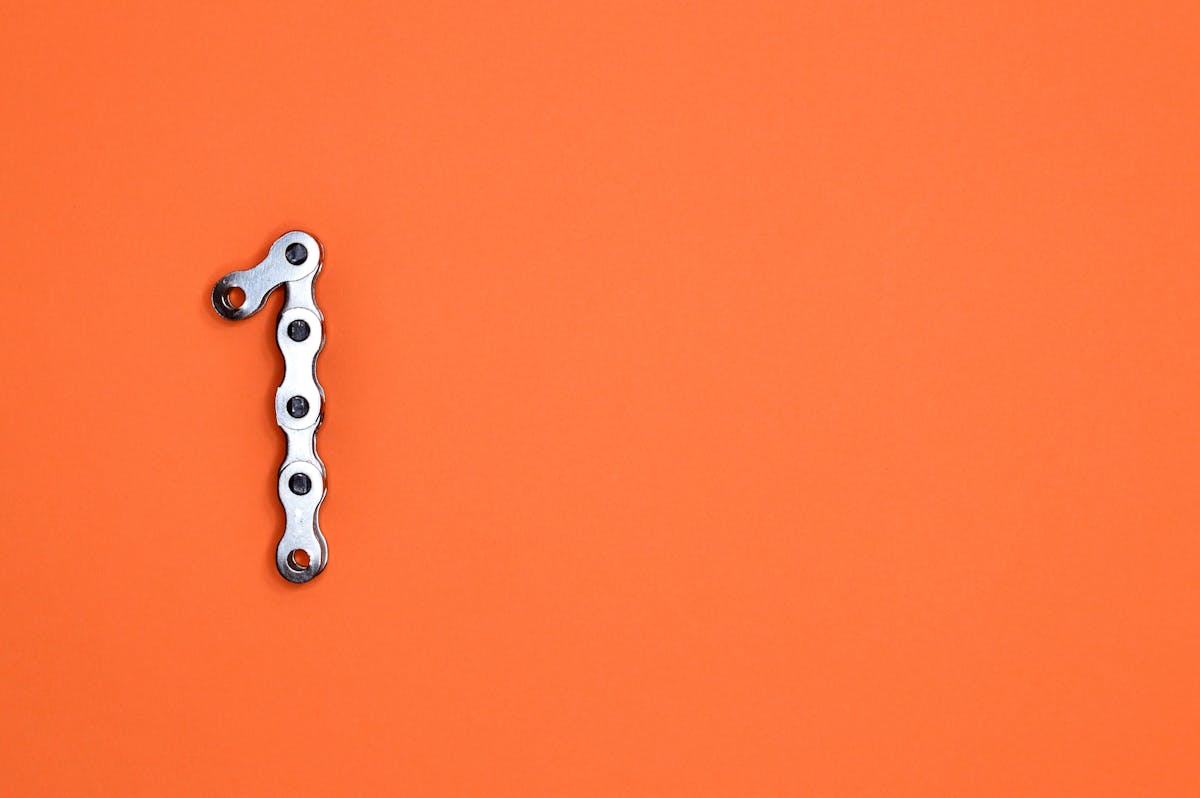 With its stacked CMOS camera technology, the Nikon Z9 delivers a noticeable improvement in focus systems for moving targets autofocus. This mirrorless implementation allows for a slimmer frame and lighter weight compared to gripped SLRs like the Canon EOS R3, which is an obvious rival with similar gripped design. Additionally, nature photographers will appreciate the superlative HDR viewfinder that delivers stunningly accurate colors.
Overall, the Nikon Z9 is a professional stills camera that marks the end of an era for mechanical shutters. Years ago, editors choice designation ultimately went to Sony's high-speed high-resolution ILC; however, lab reports and latest reviews show that Nikon Z9 is top product advice delivered for digital signage professionals or anyone who relies on high-quality photography. As always, we may receive advertising deals or affiliate links by subscribing to our privacy policy.
About Jim Fisher
Jim Fisher is a prominent name in the world of photography, and his work has been published in various publications. He is a well-known expert when it comes to reviewing cameras and lenses, and he has written reviews on popular models such as the Fujifilm X-T5, Lomography Fisheye Baby 110, Sony FE 50mm f1.4 GM, Panasonic Lumix 18mm f1.8, and DJI RS 3 Pro. If you're looking for an honest opinion on the Nikon Z9, Jim Fisher's review is definitely worth reading. His experience with different camera models makes him a reliable source of information when it comes to evaluating the performance of cameras and lenses. So if you want to know if the Nikon Z9 is worth your investment or not, make sure to check out Jim Fisher's review!
Experience the Ultimate Video Solution with a Versatile Tool
The Nikon Z9 is a fully formed camera that comes with an array of features to enhance your video recording experience. Firmware 20 adds initially unrealized video features such as 12-bit 8k60 and 4k120 in N-RAW, along with 4k60 ProRes RAW recording. The flat profile and RAW formats offer ample opportunity for color grading using high-end computer software like DaVinci Resolve or Adobe Premiere Pro. With RAW video, you can adjust colors and exposure settings to achieve the desired look for your project.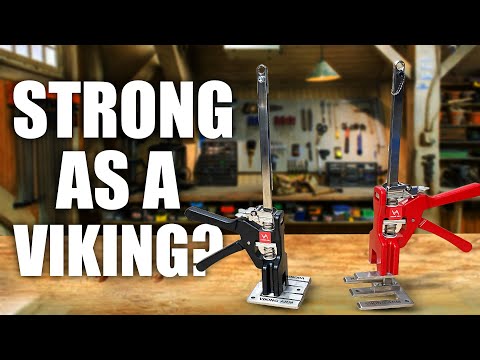 The Nikon Z9's external recording capabilities are impressive. The device sends out a clean 4k 422 10-bit signal via a full-size HDMI port, making it perfect for pairing with an external recorder like the Atomos Ninja. The Z9 records ProRes internally and offers external RAW recording options as well. Firmware 20 refines the monitoring experience by adding waveforms, an exposure guide for camera operators, and more.
The Z9's autofocus system is fast and capable of racking speeds that stack up against its stacked CMOS competitors like the Sony A1 or Canon EOS R3. With support for slow-motion footage in both compressed 10-bit H265 format and slimmer 8-bit format, videographers have plenty of flexibility when their project calls for it. Overall, the Nikon Z9 leads the pack as a capable video camera that supports raw 8k video footage with ease while providing discrete functions like custom buttons to streamline your workflow.
Discover Nikon's Innovative Breakthrough: The Stacked Sensor
Nikon Z9 comes with a next-generation stacked CMOS architecture that delivers exceptional image quality. With its native ISO 64-25600 range and extended range covering ISO 32-102400, this camera can capture images at a quicker rate compared to its predecessor, the Nikon Z7 II. The pixel count is also higher, resulting in crisp detailed JPGs at ISO 6400. However, slightly softer results can be seen at ISO 25600 and above due to the extended range. This is one of the reasons why Nikon labels ISO 51200 as compromise settings.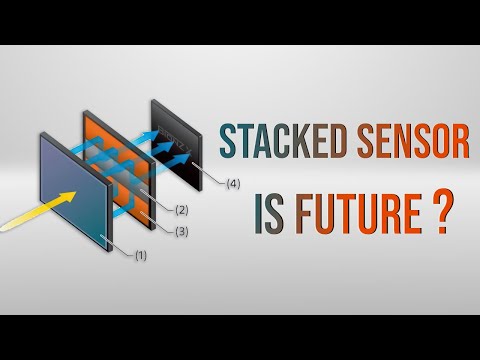 The Nikon Z9 is an excellent choice for sideline shooters who work on fine art landscapes or wildlife photography. Its high-efficiency image delivery and color adjustments make it easy for photographers to edit opt files without losing quality. The option of lossless compressed files cuts file sizes to 35MB apiece compared to uncompressed RAW that produces bigger losslessly compressed files. When shooting in hard contrasty light, bigger files are useful when culling highlights or opening shadows using Adobe Lightroom Classic, a popular development tool for RAW analysis.
In-body stabilization was once only available in SLR days, but now mirrorless designs come equipped with sensor-based 5-axis stabilization systems. This means photographers benefit from extra stabilization that helps ensure critical sharpness even when shooting brisk shutter speeds or longer handheld exposures. The Nikon Z9's IBIS system works alongside lenses with optical stabilization such as Tamron's new 28-75mm f2.8 lens for motion blur-free images and a decent keeper rate. Additionally, multi-shot capture mode allows for higher-pixel-count photos like those seen on Sony A1 where you can realize up to 200MP image files with automated tools assisting macro photographers who employ focus stacking techniques. Other features include an intervalometer function for time-lapse photography firmware v20 to show multiple points in dramatic plays or slam dunks.
Get in Control of Your Body with These Useful Tips
If you're a photography enthusiast looking to upgrade your gear, the Nikon Z9 might be just what you need. With its angular design and ergonomic consistency, this camera is a dream come true for high-end cameras lovers. Nikon has taken into account everything that Canon likes about their cameras and has integrated it into the Z9 while still keeping some of the existing D5 and D6 shooters' favorite features.
The design change on this camera body may seem utterly alien to an existing Nikon user, but rest assured it's worth the effort to adjust. One change that users may find useful is the placement of the playback button on top left section of the camera body. This will save you from inadvertently pressing the wrong button when trying to review your work. Additionally, there is a protect button also located at the top left section of the camera that can quickly check if it is enabled or disabled even in dark conditions.
One thing photographers must pay attention to when using any camera is their hand positioning. It's important to keep a steady grip on the camera to avoid shaky images or accidental drops. The Nikon Z9 has solved this problem by providing a comfortable grip that allows for greater control over your shots. By following these tips and mastering your new Nikon Z9, you'll be able to get in control of your body and create stunning images like never before!
Experience the Power of Nikon Z9 with Stunning Sample Images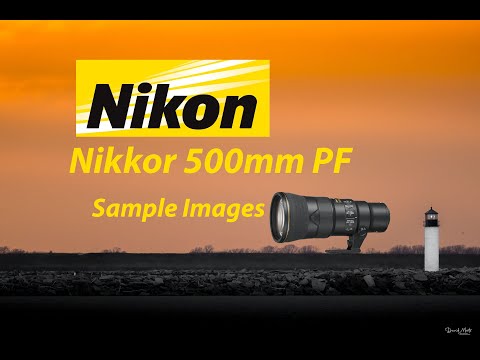 If you're looking for a camera that can deliver stunning images, look no further than the Nikon Z9. With its advanced features and cutting-edge technology, this camera is sure to impress even the most discerning photographer. And what better way to see what it can do than by checking out some sample images? From breathtaking landscapes to stunning portraits, these photos will give you a taste of what the Nikon Z9 is capable of. So why wait? Get your hands on one today and start experiencing the power of this incredible camera!
Discover the Powerhouse Camera: Nikon Z 9 Specs Unleashed!
If you're a Nikon mirrorless photographer, get ready to be wowed by the bleeding-edge full-frame camera that is Nikon Z 9. This recent stacked sensor model is an industry forward contender with exceptional subject recognition and tracking brisk continuous drive modes. And, for videographers, it delivers cinema-quality video that will make your footage stand out from the crowd.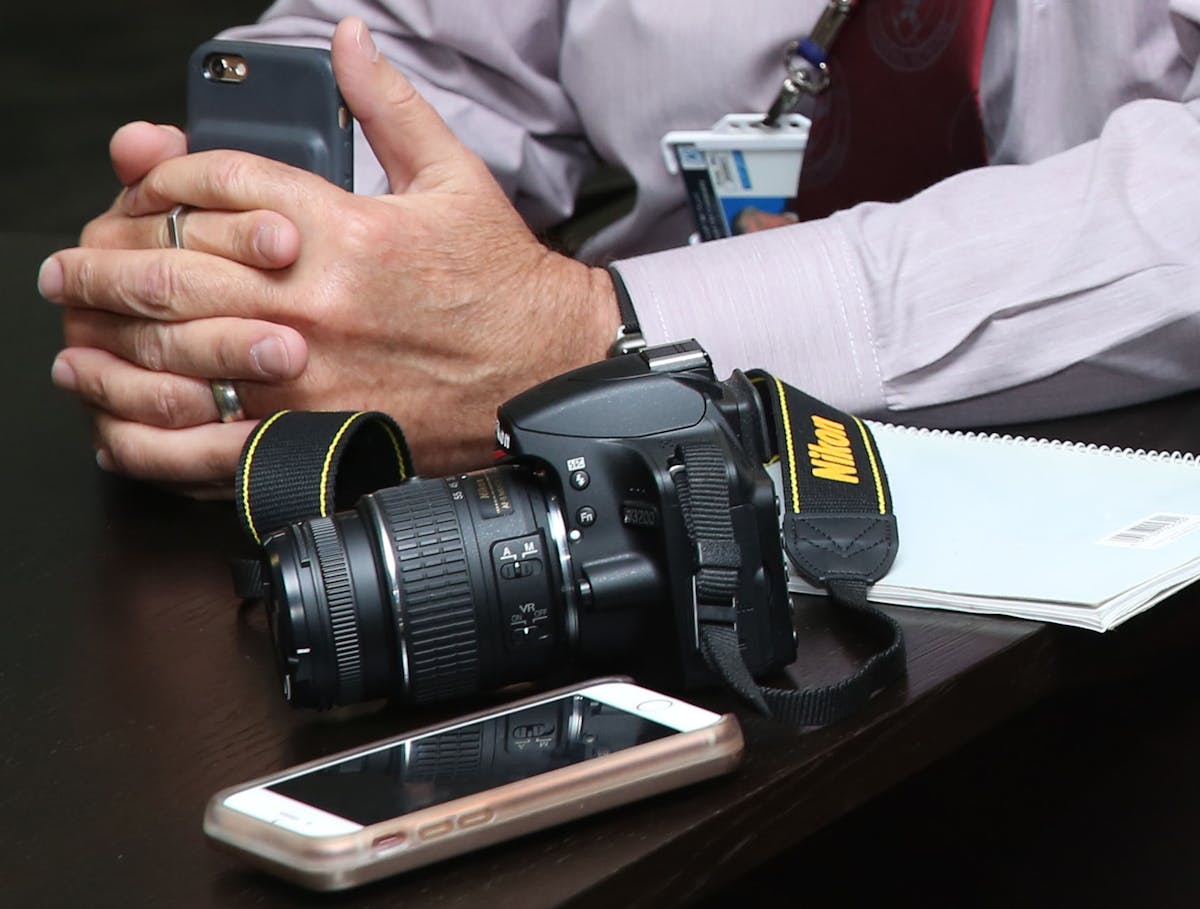 At its core, the Nikon Z 9 is a heavyweight in terms of ergonomics and performance. It's no wonder why this editors choice winner and TechX award recipient continues to be a favorite camera among D6 series fans. But what truly sets it apart is its slimmer build that doesn't sacrifice performance or functionality. With firmware 20 implemented, this camera deserves every bit of its 45 stars rating as it ushers in a healthier lens ecosystem that will benefit generations of photographers to come. So if you want to experience the best of what Nikon has to offer, get your hands on the Nikon Z 9 today!
What Lies Ahead: The Fascinating Shutterless Future
The full-frame stills camera market is about to undergo a major transformation. Nikon Z9 review reveals that Nikon outfitted its latest offering with a stacked CMOS chip that eliminates the need for mechanical shutters. This bold design choice was recently validated when Sigma FP beat out run-of-the-mill BSI CMOS sensors to win the Technical Excellence Techx award. With its small, tiny form factor and similar structure to onboard memory CMOS sensors, the Sigma FP has ushered in a new consumer reality where shutterless cameras show promise.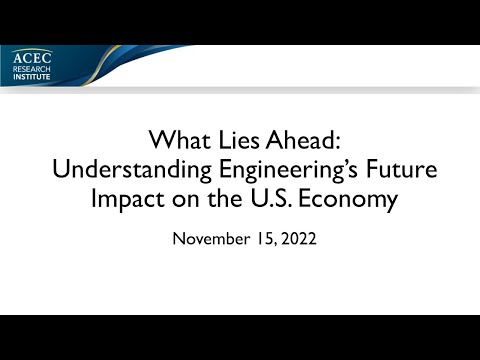 Sports photographers and fashion specialists have long relied on high-speed flash photography to freeze in-game action or capture models on the runway. Off-camera flashes typically require mechanical shutter cameras, but stacked sensors could change this dynamic overnight. Electronic shutter modes allow photographers to shoot with their lens pointed at a moving subject in perfectly silent operation. Photographers back from covering press events or photographing wildlife will appreciate an uninterrupted view through their camera's display.
Mechanical focal plane shutters have been part of camera design since the earliest days of consumer camera manufacturing, dating back to 35mm format rangefinder SLRs. Mirrorless cameras like the Sony A9 introduced stacked chips and eliminated focal plane shutter traces altogether. But until now, they couldn't follow suit with mechanical shutter cameras because of their limited buffer size and readout speeds. With onboard memory cmos sensors reading sequentially line by line, stacked chips can process data much more quickly than traditional BSI chips, paving the way for a fascinating shutterless future.
Enhancing Your Look: The Power of Build Appearance
When it comes to cameras, most people tend to focus on the technical specs and features like the highest resolution or the number of buttons on the back side. But what about the appearance? The way your camera looks can make a huge difference in how you feel while using it. Nikon's latest flagship camera, the Z9, is not only built solid but also has a lighter body compared to its previous gripped body used in their DSLR styled bodies like Nikon D6.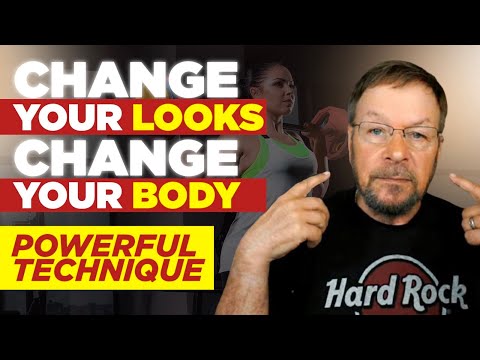 The Z9 has a retro-styled design that is both sleek and modern, making it a great choice for wedding shooters who want to look professional while still being trendy. The camera built with an electronic viewfinder housed beneath gives superior operational function that makes you feel more confident when shooting low-light reception coverage on a dark dance floor. The buttons remain illuminated, so you can easily make adjustments without having to worry about missing any shots.
One of the most notable design features of the Z9 is its rear screen with two-axis tilting and illuminated buttons that allow for easy navigation even in low light situations. Additionally, this camera has round eyecups which are comfortable for long periods of use and help keep out stray light from ruining your shot. Nikon reserves all of their low numbered spec designs for their pro-level bodies, and this flagship product is no exception with 36 million dots beautiful negating anything seen before now. Overall, if you're looking for a camera that not only has superior technical specs but also looks good doing it – then look no further than the Nikon Z9!
Have the Power in Your Hands with Easy Control
The Nikon Z9 is ahead inside the classic Nikon series, with direct appeal to D6 owners. The controls fall easily into place for longtime Nikon users, with some slight tweaks to make it a bit easier to use. The rear controls have a good handle, but the slightly shallower bottom grip may not be ideal for those with large hands.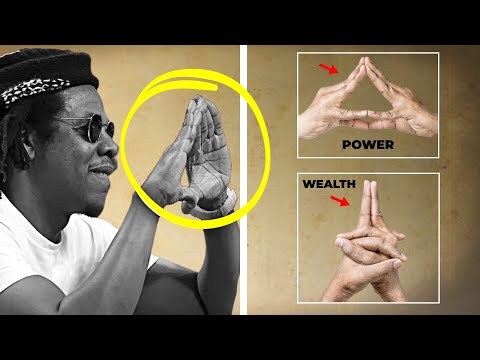 The menu system is fairly compact and losing view of your shot isn't an issue as the on-screen overlay menu takes up minimal space. The feature set is impressive, with main sections for photo, video, and custom settings. The swap button functions playback setup and menu page are easy to use, while the 20fps RAW and 120fps JPG burst capabilities are head-turning features.
The stage position of the top information display will be useful for studio photographers working in dim light or who need quick access to their settings. Backlit buttons help in low-light situations and mirrorless cameras like Canon's EOS R3 include an OLED information display that takes up most of the top plate. A raised circular surface surrounds the single low-speed continuous/high-speed continuous/self-timer mode button that churns out 11MP JPGs at 120fps - a feature worth calling out.
Discover the Power of Nikkor Z Lenses
The Nikon Z9 is a high-end mirrorless camera made for professional photographers. It works seamlessly with the young system and allows full functionality with modern autofocus F-mount lenses via the original FTZ adapter or FTZ II, which is functionally identical but adds tripod attachment support. The camera also supports autofocus on legacy screw-drive lenses, recently bolstered by a firmware update.
Nikkor Z lenses are made-for-mirrorless lenses that offer specialized options for photographers moving away from Nikon SLRs or creators coming to photography for the first time. From macro wide-aperture primes to f/2.8 zooms covering 14-24mm, 24-70mm and longer telezoom options such as the 400mm f/2.8 TC VR lens with a built-in teleconverter or the 560mm f/4 lens that rivals Canon in reach, these lenses will allow you to capture subjects no matter your style or taste. Additionally, ultra-telephoto primes like the 800mm f/6.3 VR lens with phase fresnel optics offer third-stop brighter aperture than traditional designs at only 6.9 pounds making it a good option for those who need mobility while photographing wildlife.
Whether you're looking for classic Nikkor S-Line high-end primes, built-in teleconverters, or ultra-fast OM System third-party glass like Sigma's Art series - there's a Z-mount lens guide available to help you find what works best on your Nikon Z9 camera body! With the sheer volume of choices available and specialized options like ultra-telephoto primes weighing in at 52 pounds or macro wide-aperture primes weighing in at only one-third of a pound - Nikkor Z lenses have something for every photographer regardless of their needs or preferences.
Z 9 Connectivity and Power
The Nikon Z 9 offers a wide range of connectivity options. With wireless inside, the camera supports Bluetooth 5.0 and dual-band 802.11ac Wi-Fi, allowing users to connect directly to smartphones, tablets, and wireless networks. The Nikon SnapBridge mobile app can be used to add location data and transfer images wirelessly. For wired transfers, the camera has a Gigabit Ethernet port, USB-C connections, PC Sync socket, 10-pin remote control port, and Kensington lock slot.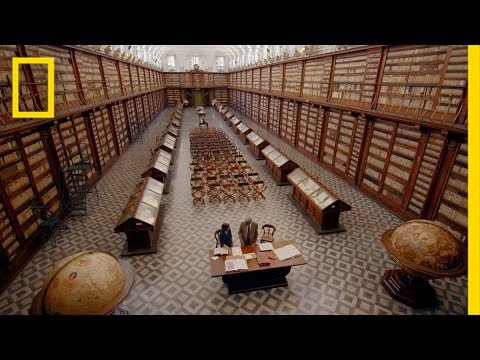 The Z 9 uses XQD memory cards and is powered by an EN-EL18D battery that offers more capacity than its predecessor. In-camera charging requires the latest version of the EN-EL18B battery and can take up to 170 minutes according to CIPA standards testing methodology. However, in real-world bearing tests, the camera has shown a healthy benchmark with up to 770 shots on a single charge.
In continuous drive mode, Nikon estimates that the Z 9 can capture up to 5300 photos on a single battery charge or record up to three hours of video recording time. These numbers lean heavily against Sony's A1 which captured only 530 photos in comparison while Canon's EOS R3 could manage around 620 photos before requiring a recharge.
Ergonomics & Handling
Ergonomics and Handling are two crucial aspects of any camera. In the case of the Nikon Z9 review, these factors are top-notch. The top view of the camera body is simply stunning, with its sleek design and high-quality build. For those with medium-sized hands, this camera feels perfect to hold.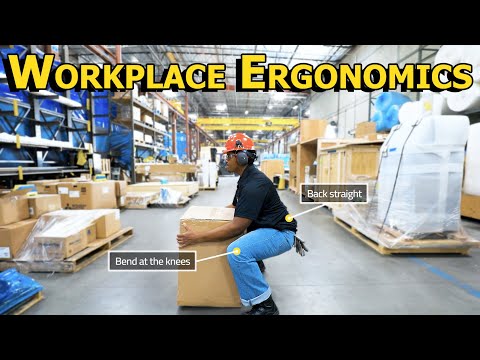 The buttons and dials on the Nikon Z9 are perfectly located for ease of use. Whether you're looking to shoot video or stills, everything you need is close at hand. The camera accepts both CFexpress memory cards and XQD cards, which reside beneath a fiddly locking door on the bottom of the camera body. Meanwhile, playback button and image protect button are placed on the top left-hand side.
One thing that stands out about this camera is how spot-on it is to use. When you take a photo or video, you can instantly review it thanks to the Spot IVe system in place. This means you can quickly adjust your settings if necessary without having to go through multiple menus to do so. Overall, if you're looking for a top-of-the-line camera that excels in ergonomics and handling, look no further than the Nikon Z9!
Discovering the Differences: Comparing It All
The Nikon Z9 review is making waves in the photography community. This camera is a real halo product that aims to convince professional shooters who need pro-grade sports camera capabilities, and it shares aspects with the Nikon D850. The Z9 fits directly into the pro sports market and delivers near-D850 image quality. One of the biggest brands' current range-toppers to compare is the Sony A1, but it is priced lower than most other cameras in this category.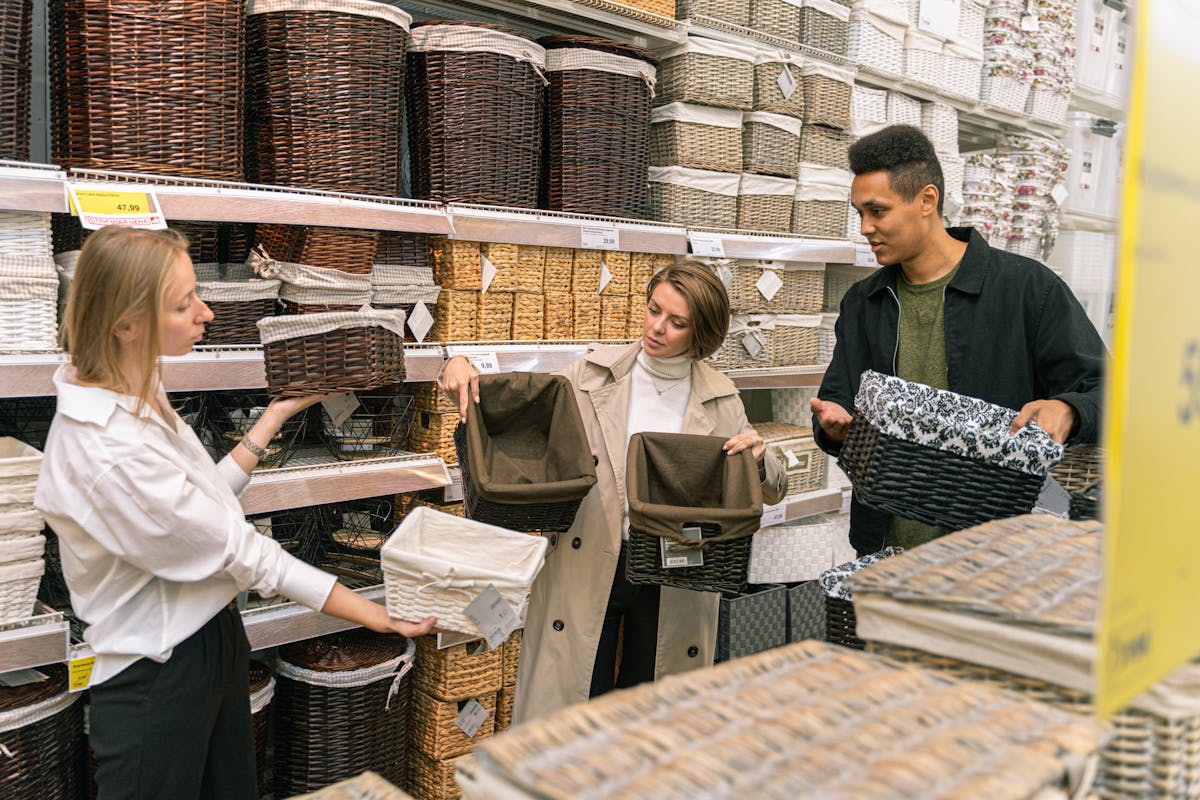 The Z9 matches or exceeds much of what existing D5 and D6 owners are used to and justifies its fairly high price tag. It combines lens synchro VR with phase-detect AF functions, which makes shooting at f/20 possible with lenses like Canon's 105mm f2.8, 100-400mm f4.5-5.6, and 70-200mm f2.8. In comparison to its sibling Z7 II, the FW lowest light level for phase-detect AF on the Z9 has been reduced from -4EV to -7EV, while the comparison viewfinder resolution has been increased from 3.69m dots to 4k dots while magnification has been decreased slightly.
When it comes to video specs, the Z9 pushes mirrorless cameras capable of delivering impressive results when it comes to sheer grunt for internal ProRes HQ capture or internal log capture, suggesting that Nikon believes there could be an emerging interest in higher-resolution raw video recording. The spec figures are promising; you can shoot 8K footage at 30fps for up to two hours before needing a battery change or swap out your wired remote grip with a WFT-E9 accessory OVF or use MIMO Wi-Fi for faster transfer speeds (up to 240fps at 5GHz). Overall, this important camera delivers excellent image quality and feels extremely responsive, offering a DSLR-like experience that has helped greatly with modern AF tracking systems pre-placing AF points using algorithms trained by machine learning.
Frequently Asked Questions
What is the firmware version of the Nikon z9?
As of August 2021, there is no official information regarding the firmware version of the Nikon z9 as it has not been released yet. Stay tuned for updates from Nikon regarding this highly anticipated camera.
Is the Nikon z9 a DSLR?
No, the Nikon z9 is not a DSLR. It is a mirrorless camera with advanced features and capabilities.
How fast does the Nikon z9 flash sync?
The Nikon Z9 has an electronic shutter that can sync with flashes at up to 1/200th of a second, and with the mechanical shutter it can go up to 1/250th of a second.
What metering system does the Nikon z9 use?
The Nikon z9 uses a new 3D color matrix metering system that is designed to provide accurate and reliable exposure settings in various lighting conditions.
How fast does the Nikon z9 shoot?
The Nikon Z9 can shoot up to 20 frames per second with full autofocus and exposure tracking, making it a top-performing camera for action photography.